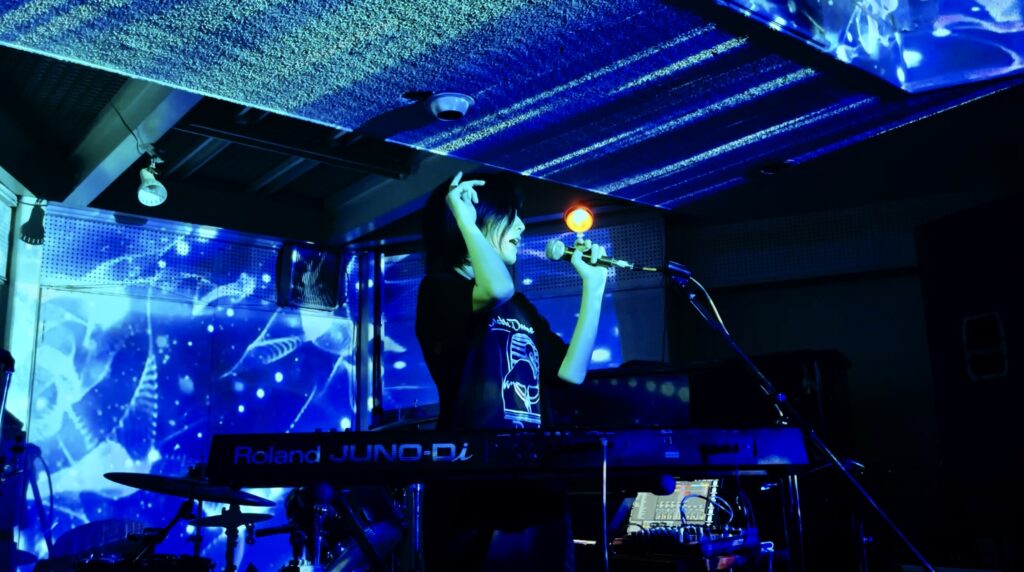 BIOGRAPHY
Eulalie is an electronic music producer from Japan, who primarily makes music from her "tiny bedroom".
She writes, arranges, plays and makes her own tracks.
She released her debut EP "Sleep & I'll Be Decent" on Forgot Imprint in 2020, and has been featured on multiple dreampunk compilations. In 2021, her first album "A Day At The Videodrome", which payed homage to David Cronenberg's movie "Videodrome, was voted one of the top 5 albums in EVOLVE Magazine's "THE TOP 40 ALBUMS OF 2021".
She participated in the album "Lucid to It" by HKE, the owner of Dream Catalogue and organized her own compilation album "Hazy Visions" with musicians such as Eomac ,Sangam and J.Albert.
In 2022 she performed live in five venues in three UK cities.
Her music, a combination of House, Ambient and Avant-Pop, has been played on the NTS , BBC, InterFM 897 and various radio stations.
Twitter : https://twitter.com/eeulaliee
Instagrarm : https://www.instagram.com/eeulalieee/
Facebook : https://www.facebook.com/
Youtube : https://www.youtube.com/Eulaliecat/